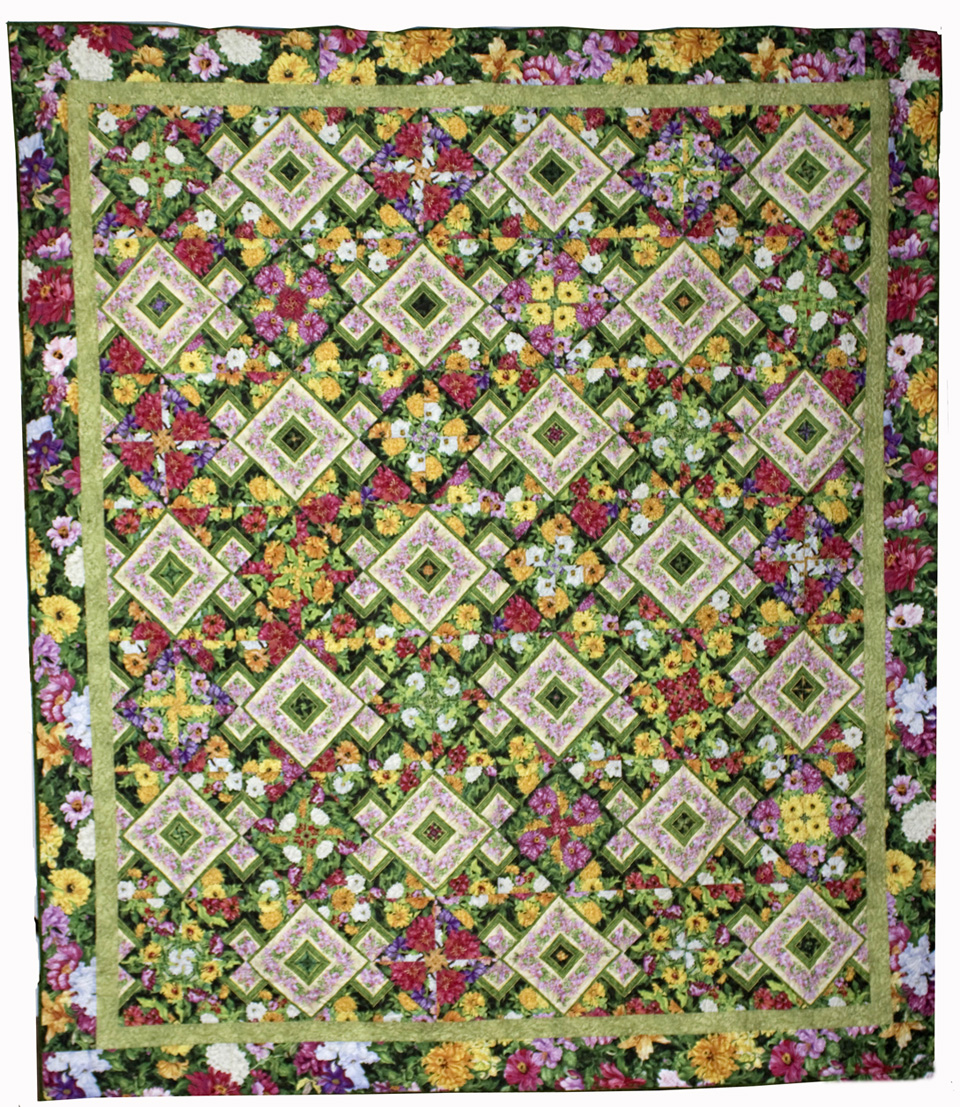 Our Beautiful 2013 Breast Cancer Opportunity Quilt.
Proceeds from the October 17, 2013 drawing will go to
the St. Louise Breast Care Center
in Gilroy, CA
Opportunity tickets can be purchased from Guild Members or at:
The Nimble Thimble in Gilroy
Quilts and Things in Morgan Hill
---
Advertisments

Upcoming Events
---
Next Meeting:

May 16, 2013

6:30-9:00 pm

Program:
Techniques Night

Morgan Hill Presbyterian Church
West Dunne & DeWitt Avenue

Hurry Hurry Hurry
only 5 spots left for our
Guild Retreat
Guild November 2013 Retreat Registration Form
---
2013 Membership Registration Form

2013 Affiliate Registration Form
Check out the new Block of the Month page
---
Business Meetings are held at 6:30 pm at
Quilts and Things

Next Business Meeting
Thursday, 5/23/2013
at 6:30pm

All Members Welcome
---
Mailing Address

All mail such as the insurance policy, dues, Fun Day payments, etc. should be sent to the guild post office box.
Piece by Piece Quilters
P.O. Box 724
Morgan Hill, CA
95038-0724
---
Please patronize our
Affiliate Members
Nimble Thimble
Linda Williams
7550 Monterey Rd.
Gilroy, CA 95020
408-842-6501
thimble@garlic.com

Joyous Quilter
Commissioned Quilts
Louise Coombes
PO Box 595.
Aromas, CA 95004
408-607-5888
joyousquilter@yahoo.com
Garlic City Quilting
Diana Berry
7550 Monterey Rd.
Gilroy, CA 95020
408-219-2223
qltrdberry@msn.com
Quilts and Things
Laurie Perez
16985 Monterey St.
Morgan Hill, CA 95037
408-776-8438
Email: quiltclass@aol.com
Sew Bee It Quilting
Peggy Millar & Amy Jones
94 San Pedro Ave
Morgan Hill, CA 95037
408-859-6252
408-778-5058
Not Just Quilts
Nancy Cerna
37831 Niles Blvd.
Fremont, CA 94536
(510) 797-6579
notjustquiltz.com

Margaret's Quilt Creations
Longarm Quilting
Margaret Mallinson
8520 Culp Dr.
Gilroy, CA 95020
(408) 848-3436
cell (408) 461-0357

Sew Crazy for Purple
Longarm Quilting &
Sewing Machine Service & Repair
Lucy Wilson
585 Spring Hill Drive
Morgan Hill, CA 95037
408-607-1584
Email: crazyforpurple@gmail.com

Family Threads
Patti Mauerman
107 D The Alameda
San Juan Bautista, CA 95045
(831)623-0200
Familthreads@att.net
Familythreads.org

Quilts by Sheila
Sheila Galindo
1440 Anzar Road
San Juan Bautista, CA 95046
(831) 623-4078
Henscratch Quilting
Janet Locey
PO Box 742
San Juan Bautista, CA 95045
(831) 637-9120



---